FREE TOUR MALAGA'S ALCAZABA AND ROMAN THEATRE

Discover two key eras of the city's history in just one tour
The Free Tour Alcazaba de Málaga and Roman Theater is a walk from the Roman Empire to Al-Andalus, getting to know two of the most important monuments in Málaga.
A true plan to complete your visit to the city. Choosen by the thousands of visitors we guide every year, whose reviews you can find on this page.
Alcazaba and Roman Theatre tour meeting point:
Centro de Interpretación del Teatro Romano main entrance, close to Cine Albeniz in Calle Alcazabilla.
Schedule: 
Monday, Wednesday, Friday and Sundays 10:30
Tuesday, Thursday and Saturdays 12:30
Tour length 1:30 minutes
Price:
Tickets for Alcazaba are not included.
Price per person is payable directly to the ticket desk at the entrance.
(Adults €3,5 and Child from 6 to 15 years old €1,5)
Important: your guide will be holding a yellow umbrella to make them easy to spot 😉
Reservation email with all the necessary information: how to find us, contact details, your guide's name, etc.
 Free entrance to the Roman Theater
Walking tour of Alcazaba and Roman Theater
Official city guide
Tips to help you make the most of your time in Malaga
Hydroalcoholic gel if you need it
Alcazaba's ticket
Transport
Food and drink
We're not going to be running a marathon, but the tour naturally involves a good amount of walking so make sure to wear comfortable shoes.
Malaga gets very hot in summer, so we highly recommend that you bring cold water and suncream. A sunhat and fan are also a very good idea.
We keep our tour groups small, in accordance with COVID regulations. To guarantee your place, make sure that you reserve your spot in advance, because if you turn up without a reservation then you might be disappointed.
We might be from Andalusia, but when it comes to punctuality we're positively British! Out of respect for the rest of your tour group, we ask that you be at the meeting point around ten minutes before the tour is due to start.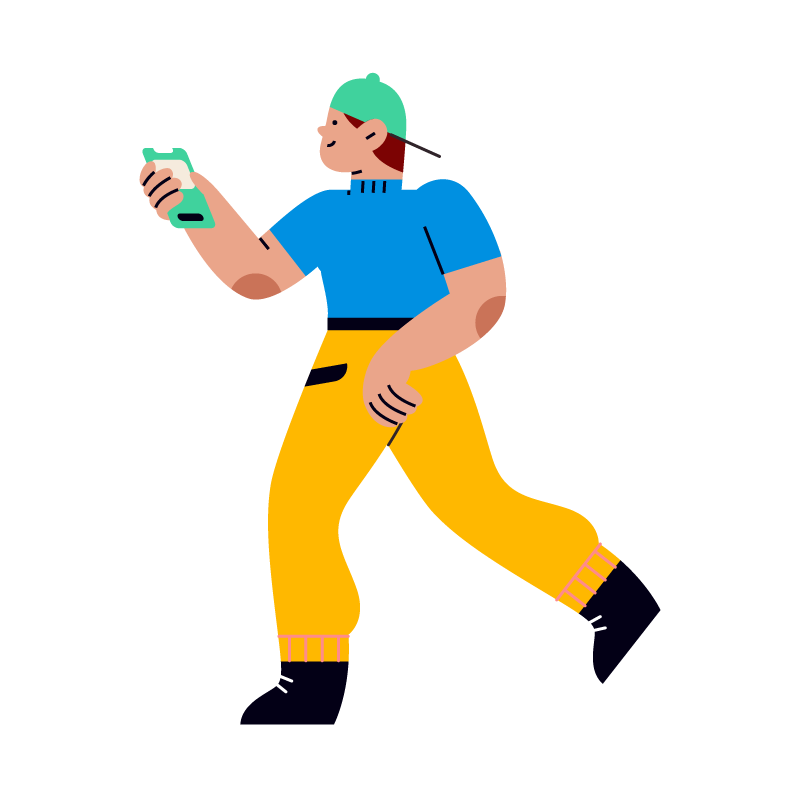 Choose our Free Tour Malaga's Alcazaba and Roman Theater. Discover the magic of this beautiful Andalusian city as you explore its most fascinating historical treasures.
On our exciting tour, we will take you through Malaga's impressive Roman and Moorish past, revealing the secrets hidden behind two incredible monuments.
The Alcazaba is a World Heritage-listed fortress that offers spectacular panoramic views of the city and the Mediterranean Sea. We will immerse ourselves in its unique architecture with Muslim influences, to tell you how it was built to protect its inhabitants more than a thousand years ago.
Afterwards, we will walk to the ancient Roman Theater, where you can relive the greatness of the Roman Empire. Imagine the plays performed on this majestic stage almost two millennia ago. Learn about its intriguing history as we stroll among the ancient stands and columns that still stand.
Our expert guides will accompany you throughout the journey, sharing interesting facts and exciting stories that will take you to another era.
Remember, the Free Tour Malaga's Alcazaba does not have a fixed price, but at the end of the visit each person gives the guide the amount that he considers according to his satisfaction. You should also keep in mind that tickets to the Alcazaba are not included, and are paid at the monument's own ticket offices (Adults €3.5 and Children from 6 to 15 years old €1.5).
One more thing! And this is a big one…
Our tours go ahead based on a minimum group size of three adults. If the number of reserved places doesn't reach the minimum, then unfortunately we will have to cancel the tour. But don't worry, we'll always offer you an alternative option.
Our free tour is designed for solo travellers and small groups. If you're coming as a group of six or more, you should book a private tour so that you can have a guide just for your group. Get in touch with us, and we'll sort it all out for you.
Discover the Malaga's Alcazaba and the Roman Theater!
Discover the city with your accredited local guide
Which will show you the details of the Malaga's Alcazaba and the Roman Theater, two emblematic monuments of the city.
Unique and original tour
The most authentic and original tour, so you can truly live a unique experience
Remember: you set the price at the end of the tour
You choose what price to pay, based on your assessment of the tour itinerary and how well the guide did.
Reviews of our Free Tour Malaga's Alcazaba
Ratings from our visitors
Had a good tour today with monica, she's born and bred in Málaga, so knows her way around the whole city. She pointed out various historical facts and figures and gave us plenty of tips for our stay!
Alejandro nuestro guía,hizo un recorrido entretenido para adultos y niños.Con rigor históricoMe Ha encantado,lo recomiendo
Una guía muy agradable y muy experta
María , tour por Málaga de 10 ameno y muy divertido , recomendable 100 %
Álvaro ha sido un guia espectacular. 💯 Recomendado
María jose Martin
03/12/2023
El guía fenomenal!! Volvería a repetir!! Muy amena la explicación!! Muy muy bien!!
Guía Vanesa. Genia total! Nos contó todo, nos dio consejos de que hacer en la ciudad, fotos, horarios, precios, todo. Una energía única. La pasamos de 10. Super recomendable!
Agne Bukauskaite
03/12/2023
Our tour guide Carlos was amazing - his ability to talk about Malaga's history with such passion and humour was incredibly entertaining and made my experience even better. Having explored the town before the tour, Carlos's insights gave a better understanding of such a diverse history of this beautiful town. I highly recommend "Free Tour Málaga | Free Tours Andalucía" and big shout out to Carlos !
Book now your Free Tour Malaga's Alcazaba and Roman Theater
We are waiting to guide you through the history of the city
Free Tour Malaga's Alcazaba and much more
Recommended related visits