Visit Málaga just the way you want
We take you on a tour of the city's monuments and essential sites on a visit designed to your preferences.
The private tour to Málaga departs from the meeting point of your choice.
Tell us where you are staying to choose the nearest meeting point.
You decide the itinerary:
 Tell us what you want to see on your private visit to Málaga and we will design a personalised itinerary exclusively for you.
 Here are some ideas: the museums of Málaga, the old town, the monumental complex of the Roman Theatre and the Alcazaba, the Cathedral…
Timetable: 
Choose the day and time you want to visit.
Important:
The tickets to the monuments are included.
We adapt the duration of your private visit to Málaga according to your preferences.
Look for the yellow umbrella to meet your guide 😉.
Email with your booking and all the information you need about how to get there, our contact details, name of the guide, etc.
Guided walking tour of Málaga on a route designed exclusively for you.
Tickets to all the monuments.
Official guide in the language of your choice: Spanish, English, French, German…
Recommendations for enjoying Málaga.
Transport.
Food and beverages.
This is not a marathon, but we are definitely going for a good walk, so we recommend you to bring comfortable footwear.
In the summer, the temperature in Málaga is high, so it's a good idea to bring fresh water and sun cream. A hat and a fan will also come in handy.
We are in Andalusia, but when it comes to punctuality, we go British. For this reason, we recommend that you arrive at the meeting point approximately 10 minutes in advance.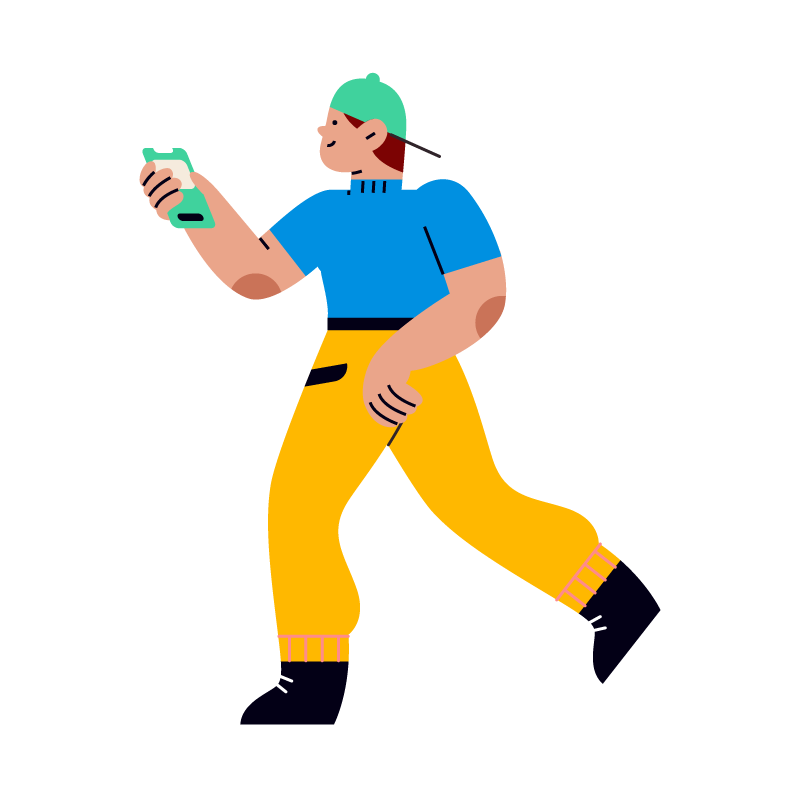 There is a lot to see in Málaga.
That's why this guided tour of Málaga is a blank canvas on which we will draw an itinerary that is just like you: unique and inimitable.
Do you like museums?
We have plenty of museums in Málaga for you to choose from: the Picasso Museum, the Carmen Thyssen Museum, the Museum of Málaga…
Up to 40 museums.
Do you prefer open-air visits?
Well, take note: the Picasso area, the Alcazaba, the Roman Theatre, the Gibralfaro Castle, Plaza de la Merced, Pasaje Chinitas, Calle Larios…
Do you have another idea in mind?
Tell us about it and we will make it happen.
And if you're not sure, don't worry: we'll offer you plenty of options and design the perfect visit so that you can make the most of your time in Málaga.
Live and enjoy the city in a genuine way, just the way you want to.
Come and discover Málaga on a private tour
With an official local guide
They will tell you about the history of Málaga in a rigorous and entertaining way.
A tailored visit
We design the itinerary according to your personal preferences and tastes.
Tickets included
We take care of everything so that all you have to think about is enjoying yourself.
Book your private tour Málaga right now 
You can do this any way you like:
Book your guided tour of Málaga
You may have some questions
Where do I meet the guide?
Your choice!
Tell us where you are staying and we will arrange a place where it is easy for you to meet your guide.
Are the tickets to the monuments included in this private tour to Málaga?
Yes, the tickets to the monuments on the itinerary are included.
What monuments does the private tour to Málaga include?
This private tour of Málaga is tailored made for you, so you can include the visit to the monuments, points of interest and museums of your choice.
Don't worry, if you are not sure, we can advise you.
Will I be sharing a guide with other travellers?
No, this is a private tour and you will have an exclusive guide at your disposal.
Can I bring my pet on this private tour of Málaga?
Your furry friend cannot come with you on this visit, because animals are not allowed inside the monuments.
All clear?
Then book your private tour of Málaga right now